September often becomes like a second January, especially when it comes to health and wellness. You may be thinking of your New Years resolutions you didn't keep or that the summer somewhat derailed your plans and routines and now it's hard to get back into it. But you also don't want to get into too much of a commitment because you're thinking of all the upcoming events as well.
I get it. I'm right there with you!
And this is where my 10-Day Detox comes in to the rescue!! It's only 10 days (totally doable) but also still yields great results. 👊 You can kickstart your "Second New Years" and give your body the TLC it needs (especially your liver and digestive system!).
This year will be our second annual fall 10-Day Body Reset Detox. Woot Woot!! We will be starting on Monday, September 23rd and ends Wednesday, October 2nd.
This Detox is for you if you're looking to: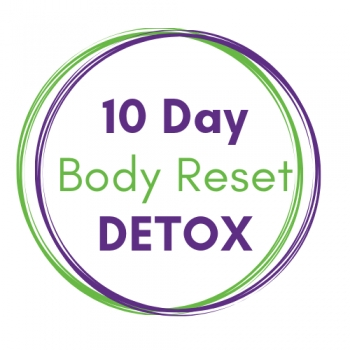 ✔️Improve your digestion + bowel movements
✔️Increase your energy
✔️Feel light and energized after a meal
✔️Improve your liver detoxification
✔️Reduce inflammation
✔️Get deeper sleep
✔️Cut unhealthy cravings
✔️Jump start your weight loss goals
The detox includes:
• 10 Day Detox Guide
• Meal Plan + Recipes (incl. vegetarian and vegan options)
• Additional handouts + email support
• Supporting Products: Probiotics, digestive enzymes, and lemon essential oil (doTERRA)
Registration will open on Tuesday, September 3rd and will be closing on Tuesday, September 17th to ensure all the products arrive in time.
Note: There is no need to see me in person for this program (although you're more than welcome to of course!) and it can also be covered under some Health Benefits Plans should you have Nutritionist coverage.