Our Culinary Nutrition Workshops are a great way for you to learn nutrition tips and tricks on what foods you should be eating and which you might want to avoid for optimal health and healing. You'll learn how to eat and cook delicious and healthy meals for you and your family.
Our culinary workshops are hosted by the talented Natalie Sommer, Culinary Nutrition Expert from the Academy of Culinary Nutrition. She has extensive experience in recipe development, therapeutic foods and cooking for health.
All of our workshops are gluten free and dairy free. For additional allergies, please notify us before hand.
See the end of this post for our upcoming Culinary Nutrition Workshop topics, menu's, and class dates!
Next Workshop: Meal Prep Made Easy
Discover the simple tricks to planning for healthy eating!
It's dinnertime and everyone's hungry: but when you open the fridge there is nothing but a hodgepodge of vegetables that you don't know what to do with, and you're too tired to chop and prep anyway.
Imagine if you had breakfast, lunch and dinner prepped and ready to go in your fridge for a week of healthy eating – making mealtimes less stressful and more delicious?
Set aside the takeout menus and join me for a delicious culinary nutrition experience, where you'll discover how to meal prep with minimal effort and organize your kitchen time efficiently, as well as gain practical experience cooking recipes from start to finish.
All of the recipes are gluten-free, dairy-free, kid-approved and super delicious.
You will walk away from this class with:
– Knowledge of how to improve your health and optimize your budget by planning menus ahead of time.
– The best meal prepping and batch cooking tips to help you create healthy meals and snacks to support your busy week.
– Organization advice for your kitchen, pantry, fridge and freezer, as well as food storage tips.
– 6 tasty make-ahead meal prep recipes, from appetizers and side dishes to main meals and desserts.
– A solid grasp of culinary skills that will invite you to cook with confidence in your own kitchen.
– Empowerment to cook and meal prep with ease to sustain your health and the health of your family.
Meal prepping is a lot easier when you have the best foods, recipes and culinary skills to accompany you on your health journey.
Recipes we will sample are: Morning Fuel Green Smoothie, Vegan Spinach + Artichoke Dip, Sweet Potato Broccoli Soup, Marinated Bean Salad, Salmon or Tempeh Burgers, Quinoa Tabouli, No-Bake Mint Brownies
Date: Tuesday, April 7th from 7-9pm
Location: Holistic Harmony (195 Norseman St Unit 19, Etobicoke, ON, M8Z OE9)
Style: 2-hour demonstration style workshop with sampling
Cost: $75 per person (includes demonstrations, food sampling, course material and recipes)
Upcoming Culinary Nutrition Workshops
Best Healthy Breakfasts
Location: Holistic Harmony
Date: May 12th, 7-9pm
Cost: 75$
Recipes we will sample: Dairy-Free Coconut Yogurt, Power Milk, Strawberry Ginger Smoothie, Overnight Oats, Breakfast Patties, Freezer Pancakes, Mexican-Style Breakfast Scramble with Cashew "Nacho" Cheese,
Smoothies & Elixirs Magic
Location: Holistic Harmony
Date: June 9th, 7-9pm
Cost: 60$
Recipes we will sample: Mint Chocolate Chip Shake, Sweet Green Smoothie, Ginger Pear Smoothie, Blueberry Chocolate Shake, Cacao Elixir, Matcha Maca Latte,
Anti-Inflammatory
Date: To be determined but will be later September
Cost: 75$
Recipes we will sample: Juicer-Free Green Juice, Butternut Squash Dip, Hearty Turmeric Stew, Simple Bone Broth, Simple Vegetable Broth, Tahini Kale Salad, Roasted Sweet Potato + Quinoa Pilaf, Dreamy Avocado Pudding
About Your Host Natalie Sommer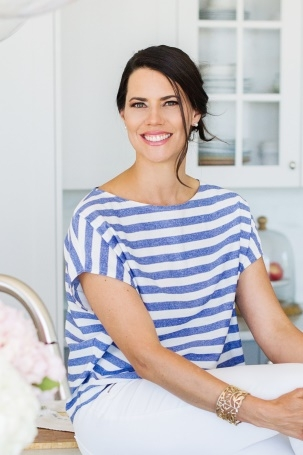 Natalie Sommer is a Culinary Nutrition Expert, Certified Teacher and Adult Educator. She is passionate about educating and inspiring people to take control of
their health and the health of their loved ones through whole foods and simple wellness habits. Her teaching style is fun, educational and hands-on which will leave you feeling empowered to start applying what you learn. Natalie loves sharing her knowledge and connecting you to other inspiring people in the health and wellness field. She lives in Toronto with her husband and two children.