I'm excited to have Meagan host another Saturday morning creative workshop for you! Our next one will be DIY Bliss Bath workshop where you'll be creating spa style bath products with all natural ingredients.
With the Holiday season just around the corner (I know – I'm not trying to rush it!), I wanted to offer a fun workshop that helps to either cross off some gift items on your list or help you make it through the stress of the season.
We'll of course be using natural health ingredients and doTERRA's therapeutic grade essential oils. Not only will they look great, smell amazing, but they'll all have healing effects as well! (My kind of gift!) 🥰
So many commercial products out there are loaded with many harmful chemicals and dyes that add to our toxic load and can do so much harm to our bodies. This is a fun way to keep your products healthy, healing, and have fun at the same time!
In this workshop we will be making Bath Salt, Sugar Scrub, Holiday Room Sprays, and Bath Bombs all infused with essential oils.
Give yourself and those you care about an amazing gift that will make them feel amazing and it good for their health! 🥰
Details
When: Saturday, November 13th from 10:30am-12pm
Cost: $40 + hst
Register: Click here to go to booking page
Meet Your Host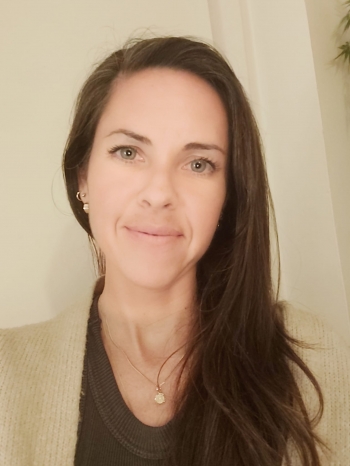 Meagan has an academic background in Organizational Development & Change, which formed the basis for her human relations approach to managing projects and teams in her professional life. She believes that effectiveness depends on the quality of relationships among the people working in any system and recognizes the value in individual strengths. She is a Level 2 Reiki Practitioner and is motivated by a deep sense of connection to self, others and divine oneness that exists in all realms of existence. Since everything is energy and the only constant is change, Meagan also understands the value of surrender and trust as key principles in creating joy and harmony. She brings these core values to her work today, organizing women's circles and group mediation classes.
Event Protocols
We will also be taking the recommended precautions and measures inside our office to create a safe environment for everyone.
What we are doing:
• All high touch surfaces are sanitized regularly and continuously throughout the day.
• All equipment and props are sanitized after each event.
• Sanitizing pumps are available in each room.
• Participants are spaced out during the event to limit contact.
What we ask of you:
• Sanitize your hands upon arrival, available in the entrance.
• Please arrive 5-10 minutes early for the event so that you can settle in your designated spot.
Face coverings:
• Face masks are not required during the events.
• Once you reach your designated spot, if you're wearing a mask you may remove it if you choose.
• We accept mask exemptions.
• We allow everyone to do whatever makes them feel comfortable.
Vaccine Passports:
• As a health and wellness center, we are a safe space people can come without judgment or prejudice for deeper levels of healing.
• As the vaccines are meant to protect the vaccinated and so all are welcome regardless of status assuming they've made their decision that was best for themselves and their health.